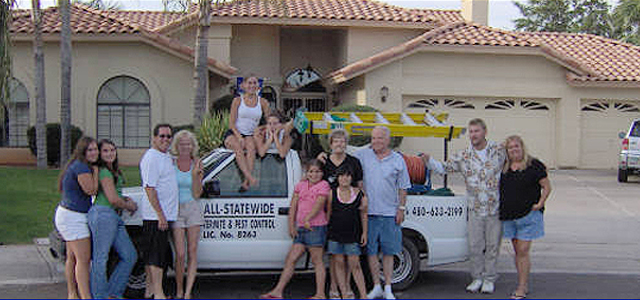 First No Contract Company in Phoenix
If you live in Phoenix and need your pest control done right, All Statewide Pest Control is the company for you. We are locally owned and operated with over 30 years of experience and customer service is our top priority.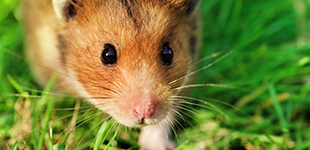 Trust us for all crawling insects, rodents, and more!
 Ants
Bedbugs
Bees
Birds
Crickets
Fleas
Mice
Muskrats
Nests
Rats
Pigeons
Pill bugs
Roaches
Rodents
Scorpions
Silverfish
Spiders
Termites
Ticks
Wasps
What qualifications do you need to do professional pest control?
"There are multiple State-issued licenses through the department of agriculture that are mandatory for operation of equipment and application of pesticides in Phoenix, Arizona."
What qualifications do you need to excel in pest control?
"Pest control in Phoenix is a competitive industry. Excellent customer service, reliable technicians, good driving practices, and effective pest control treatments are the key to a successful  pest control career.
What makes you different from any other pest control company?
"Our unprecedented customer service, guaranteed treatments with no contracts and one-hour time windows for appointments."
SAME DAY SERVICE AVAILABLE.
What are people worried about the most when they first contact you (safety, cost, damage)?
"My customer's main concerns are the cost of pest control services and safety of their families and pets."
What's the worst pest?
"Hands-down, German Roaches. They spread disease, create infestations that are difficult and tedious to eliminate. German Roach elimination is one of the most expensive pest control services"
What's the most interesting pest?
"The most interesting pest in Pheonix are scorpions. You can find scorpion infestations by searching for them at night with a black light. They glow because of proteins close to the surface of their exoskeleton.  We offer exclusion services to help reduce an infestation immediately and help determine the source of the problem."
What's the most poisonous pest?
"The desert brown recluse. Bites are rare, however they are highly venomous. Their venom is a necrotoxin which means it destroys tissue cells."
FREE INSECT INSPECTION AND EVALUATION
We know you don't want to be charged before the pest problem is solved.  We count on each All Statewide Pest Control Specialist to wow you with courtesy, punctuality, and knowledge.  We think it's more important to start building our relationship first than to make a few dollars for a few minutes of time.
A CONTRACT-FREE PEST CONTROL COMPANY
We are one of the first companies in Phoenix to have no contracts or commitments.  We intend to impress you with each visit.  If your Phoenix property requires monthly attention, we'll prove our worth to you each month.  We've been contract-free for over 30 years.
A FULL GUARANTEE
The All Statewide Pest Control guarantee gives you peace of mind.  When we exterminate, pests stay dead.  If you see substantial evidence that your problem hasn't gone away within 30 days, we'll be back to fix it for FREE PERIOD.
A LICENSED AND INSURED COMPANY
We're Arizona state-licensed via the Office of Pest Management and fully insured.  We stay current with annual continuing education. Safety for our customers and ourselves is always top priority.  If any procedure is dangerous to us or others, we don't do it.
"It's very confronting to know you are there for us, I so appreciate your help today!! Excellent work on this difficult job!" - Wendi
We offer senior discounts, and you can get 50% OFF traditional or organic service when you mention our website.